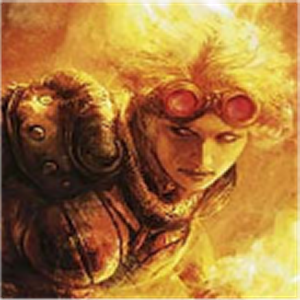 Everything Red
(Chandra Nalaar) Page: Includes Bio, Deck, Campaigns and Challenges.
(Hands of Flame) Page: Includes Deck Introduction, Starting Deck as well as all the unlockable cards.
(Heat of Battle) Page: Info coming soon
(Campaigns) Page: Campaigns featuring Hands of Flame and Heat of Battle Info coming soon.
(Chandra Nalaar's (Challenges)) Page: Includes Challenge Description, Hints and Walkthroughs.
More coming soon.
Below is a few cards from (Hands of Flame)